Career pathway case studies
Elaine Holgado
Consultant Clinical Scientist (Molecular Genetics)
Elaine has been with us since 2004 and during that time has achieved her HCPC registration and FRCPath. She is a key member of the team working closely with the laboratory staff and referring clinicians to report and interpret genetic test results performed in our laboratory. She is involved with development and introduction of new assays including the NIPT (Non- Invasive Prenatal Testing) for aneuploidies such as Down's syndrome. Elaine is also a UKAS assessor and training officer, helping to train many other staff in the department to become Clinical Scientists.
"I have found the role of a Clinical Scientist to be extremely rewarding and fulfilling. Being the link between the result being produced in the lab and the clinician giving this result to the patient keeps the significance of the work we perform constantly at the forefront of our decisions. My role at HSL is ever changing, sometimes challenging but always rewarding!"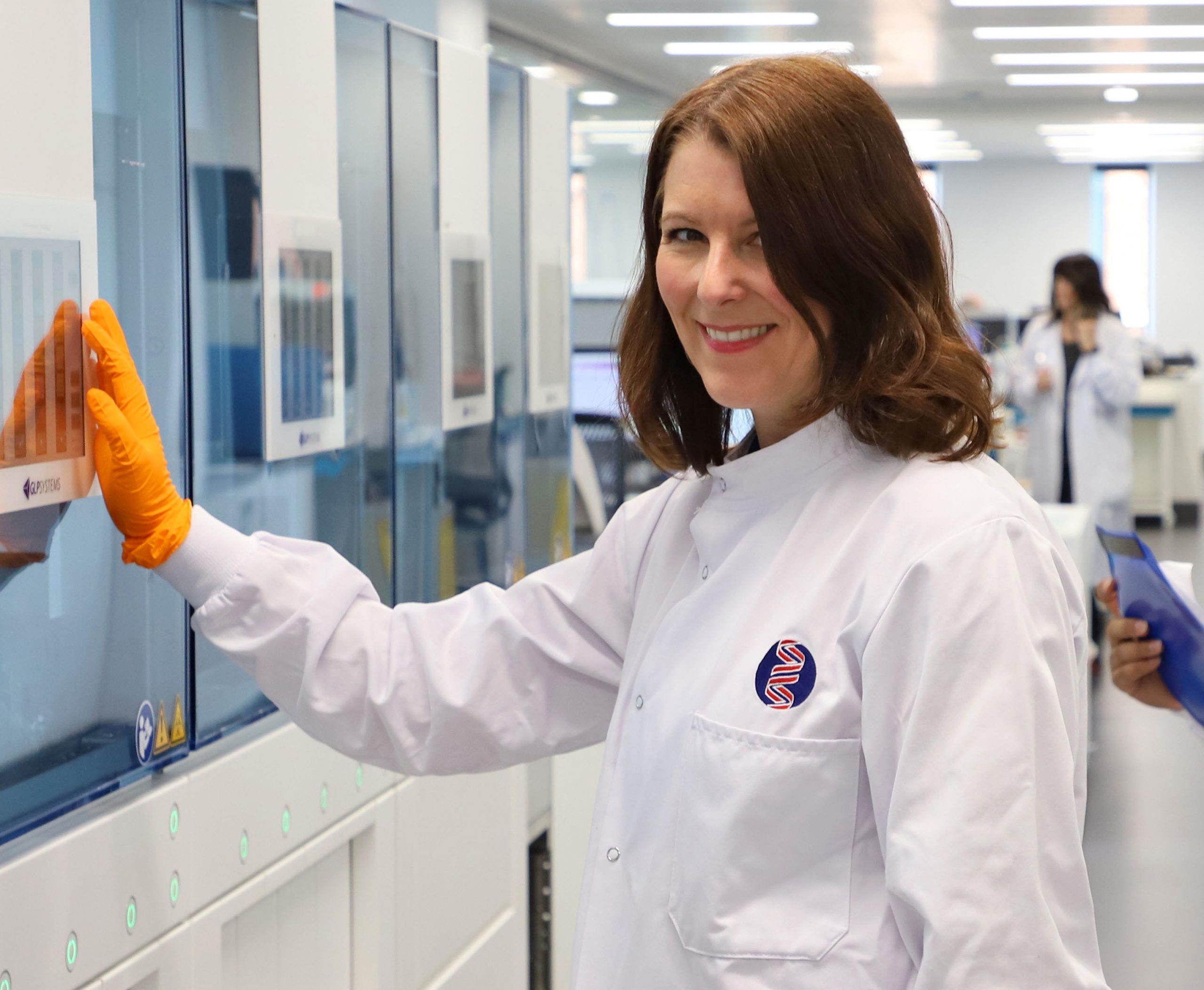 Edilauzer (Eddy) Sanca
Laboratory Support
Eddy works at our Northwick Park site as part of the lab support team. He has been with the organisation for over four years and is currently undertaking an apprenticeship in Supply Chain Warehouse Operative. He is due to complete his apprenticeship in early 2020.
"My typical day is checking my email every morning, being in contact with the supplier when necessary, place my orders, unpack deliveries, do GP supplies, chase up suppliers about the deliveries and receipt orders on the system. So far my career with TDL has been amazing. It's has been almost five years and I'm really happy to be part of this company. I hope I can evolve more in my area, have more knowledge and make a progress when the opportunity is right."
Timothy Tang
Biomedical Scientist
Tim joined TDL in 2012 as a multidisciplinary Biomedical Scientist. He soon took on the role of Quality Representative for the lab. As a result of gaining knowledge and experience in both technical and quality aspects, he was promoted to Senior Biomedical Scientist in 2017, managing the Blood Transfusion lab at the BMI Ridgeway Hospital. Tim applied to undertake the BBTS Specialist Certificate in Transfusion Science Practice and after a year's hard work; in May 2019 he successfully passed the exams with distinction.
"I'm very grateful to be given the opportunity and support to further my professional development.
It feels great to be a part of a company that is continuously investing in staff training and development. It shows that your work and future is appreciated and valuable to the overall growth of the organisation."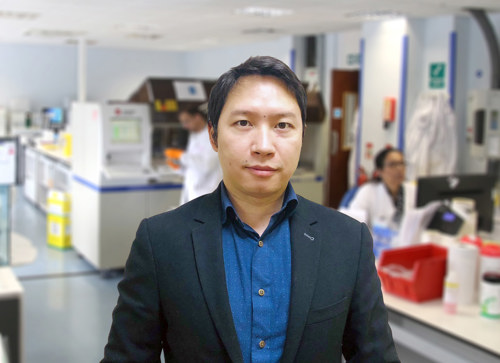 Damion Cotterell
Biomedical Scientist
Damion works in our hub Infection Sciences Department and also supports the high level isolation unit pathology laboratory (HLIUPL) which handles category 4 infections, most recently dealing with the wide spread Ebola outbreaks. Damion has just completed a fully funded MSc in Medical Microbiology at Queen Mary's University.
"I am extremely lucky to get one of the first opportunities HSL offered to do an MSc. I received support to attend class while still working full time and the project I did will be able to be utilised to help future patient's diagnosis and treatment."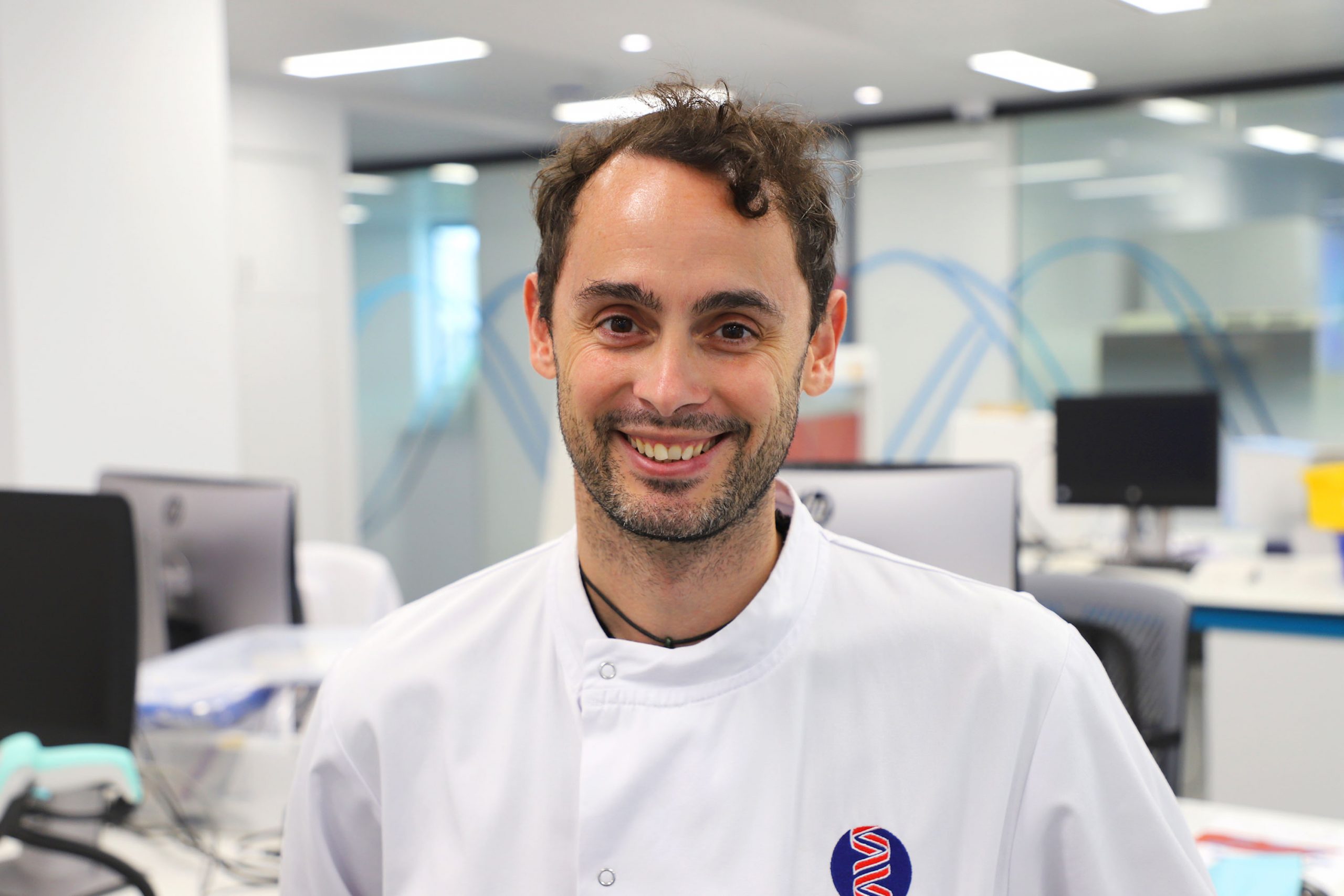 Nebbiha Baquee
Trainee Biomedical Scientist
After completing her degree in Biomedical Sciences at King's College Nebbiha joined HSL as a Trainee Biomedical Scientist in the blood transfusion department. Nebbiha's role involves the automation of Immunohaematology testing, including ABO/Rh Group and antibody identification. She works as part of a team to meet the critical demands of a BT lab such as urgent results reporting and efficient provision of blood components.
"HSL has provided me with the opportunity to work alongside excellent mentors who have involved me in tasks outside of diagnostic responsibilities, increasing my awareness of the biomedical science profession. I have recently been undertaking a 6 week course run by HSL covering the key principals of transfusion science.
Once completing a specialist portfolio I would like to take on a role within management. I believe the career opportunities are extensive within HSL due to their network. Eventually I aspire to operate and manage my own laboratory site for the Group."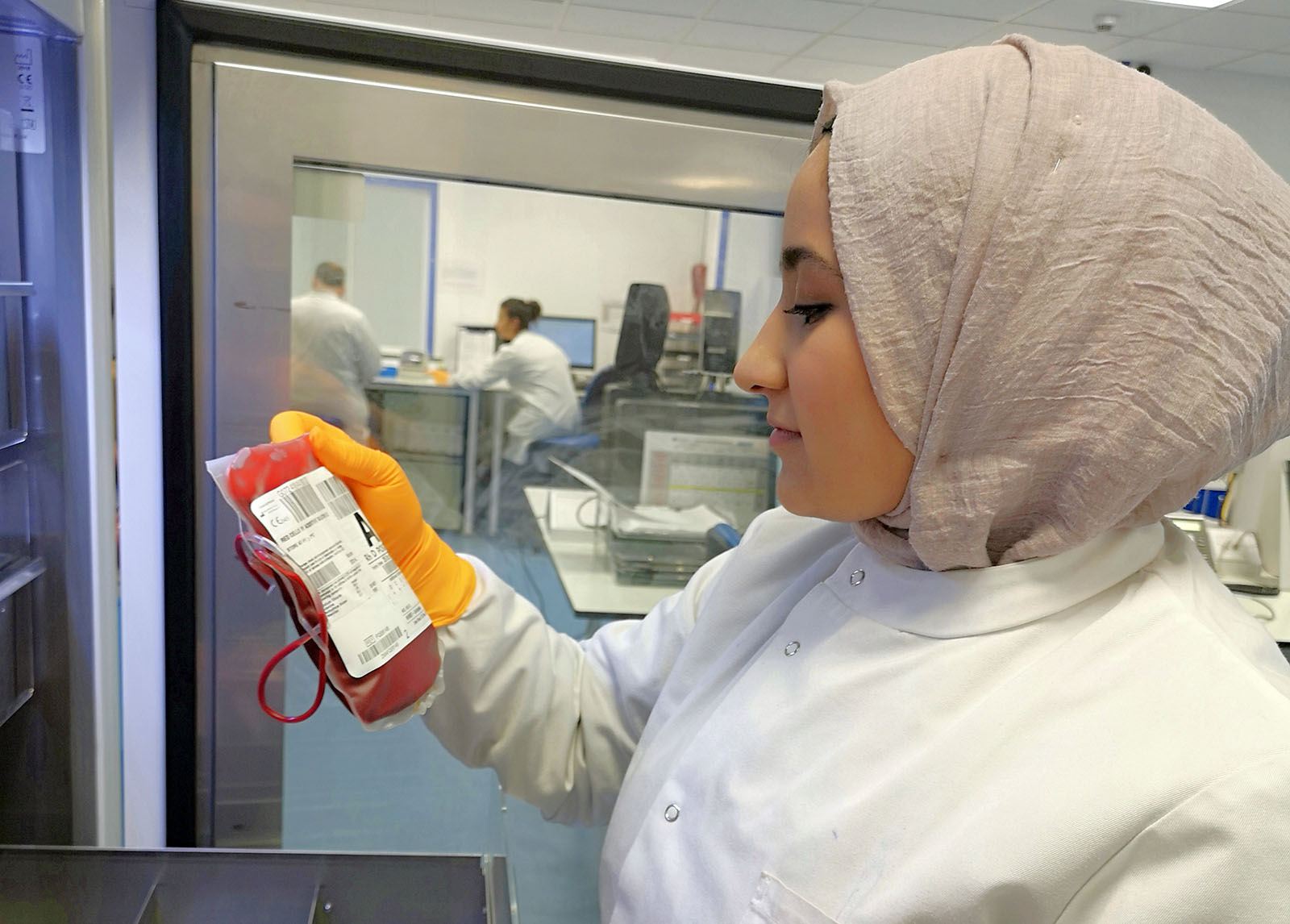 Summair Mehmood
IT Network Team
Summair started with HSL in January 2019 within the IT Department at the Halo. He began his career with us on the IT Helpdesk and then in September 2019 moved to the Network Team to gain more skills and experience.
"I was thrilled when I discovered HSL was looking for an apprentice for their IT Department, and even more thrilled when I was offered the position. I was the second apprentice to join the team. I have an interest in both Science and IT so this was an amazing opportunity to be part of something so interesting.
Quite often my work is reactive as issues crop up throughout the day. If I cannot deal with an issue I am very lucky to have plenty of colleagues that I can call upon to get help and advice. I am able to learn a great deal myself during my normal day to day work.
Once I have completed my apprenticeship, I would like to use the skills and experience I have gained and continue working for HSL. In time I would like to go onto do a Level 4 IT Apprenticeship as I want to make this my career"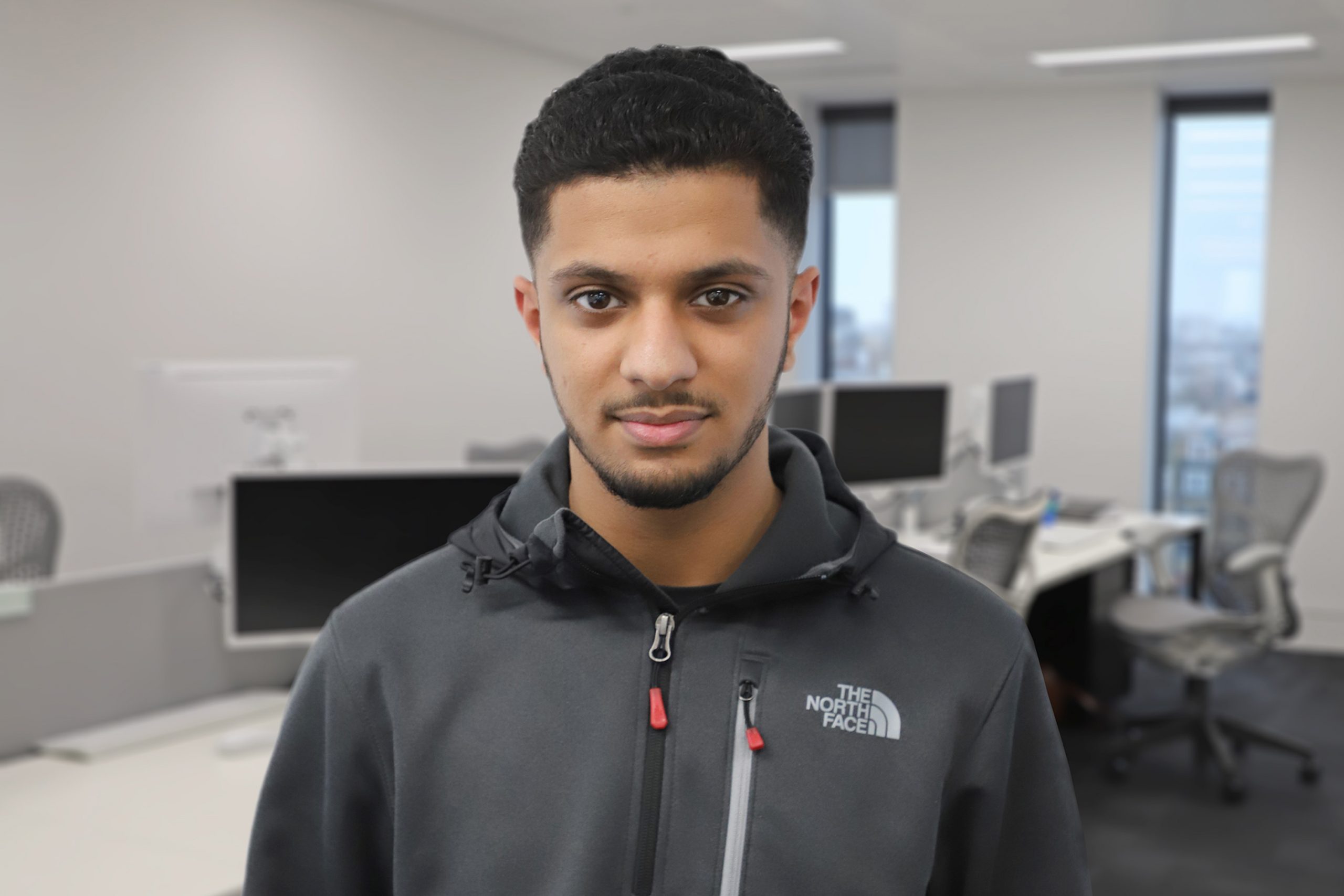 Pedro Mataloto
Biomedical Scientist
Pedro started at TDL as an MLA, during which time he completed his IBMS registration portfolio and achieved HCPC registration. He then successfully applied for a Biomedical Scientist post at our Manchester site working in blood sciences.
"The company has supported my professional development by giving me the opportunity to complete my IBMS registration portfolio.
Currently I am employed as a BMS which would not have been possible without the support of everyone at TDL. I fully identify with values of the organisation and I believe that this is the right place to achieve my professional goals."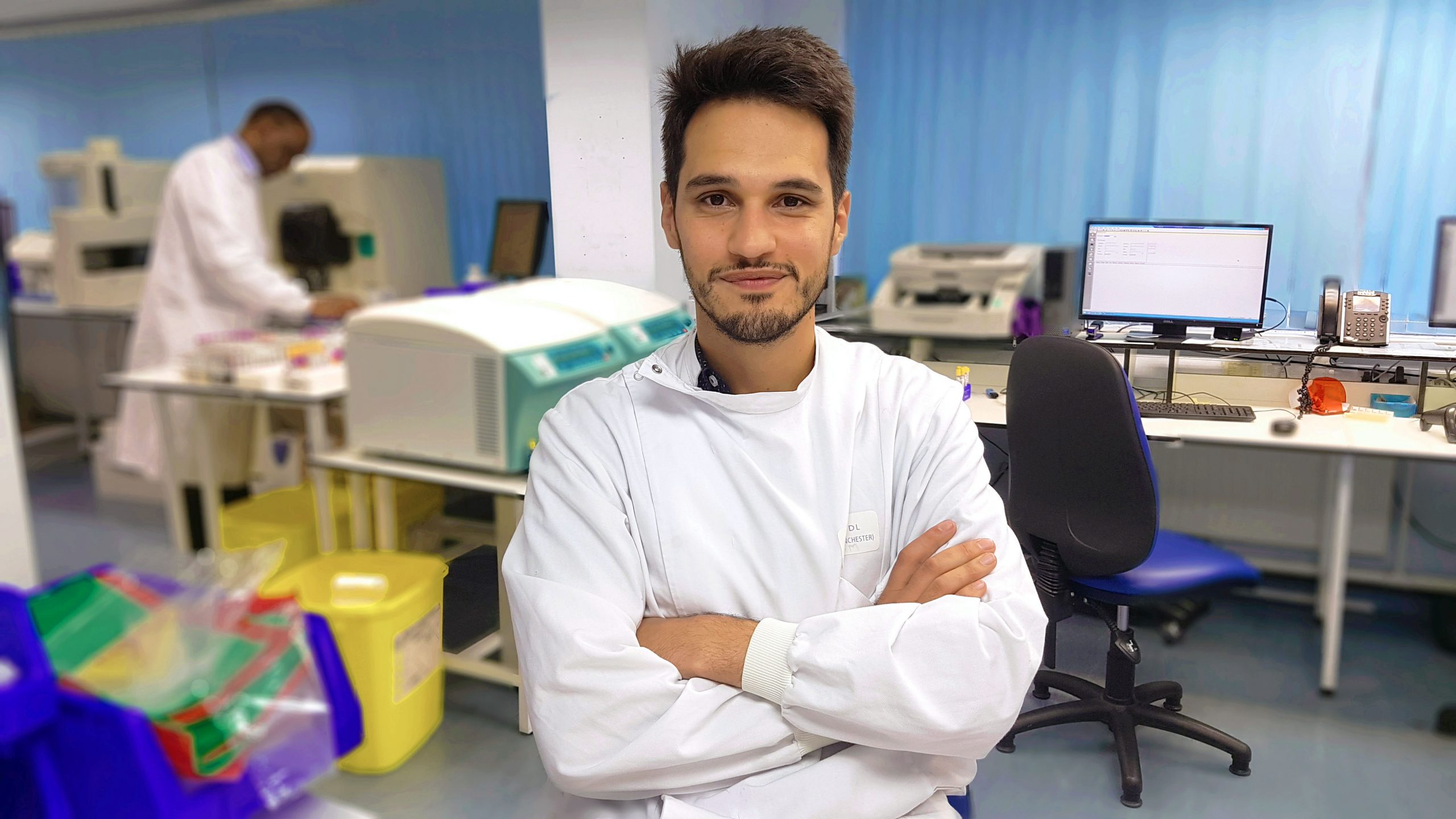 Aristides Mapouras
Deputy Head Of Department Biochemistry
Aristides started as a trainee biomedical scientist at our Ealing Hospital Site. Once achieving his HCPC registration as a biomedical scientist he moved to our UCLH Biochemistry laboratory at 60 Whitfield Street where he completed his IBMS Specialist Diploma in Clinical Biochemistry and MSc in Biomedical Science. He was then promoted to senior biomedical scientist and Training Officer. In 2020 he was appointed Deputy Head of Department at our Biochemistry department at Northwick Park Hospital.
"The company has supported my development by providing me with the tools and opportunity to develop my career, including funding my MSc. I am excited to now use my personal advancements to support others in their development as well."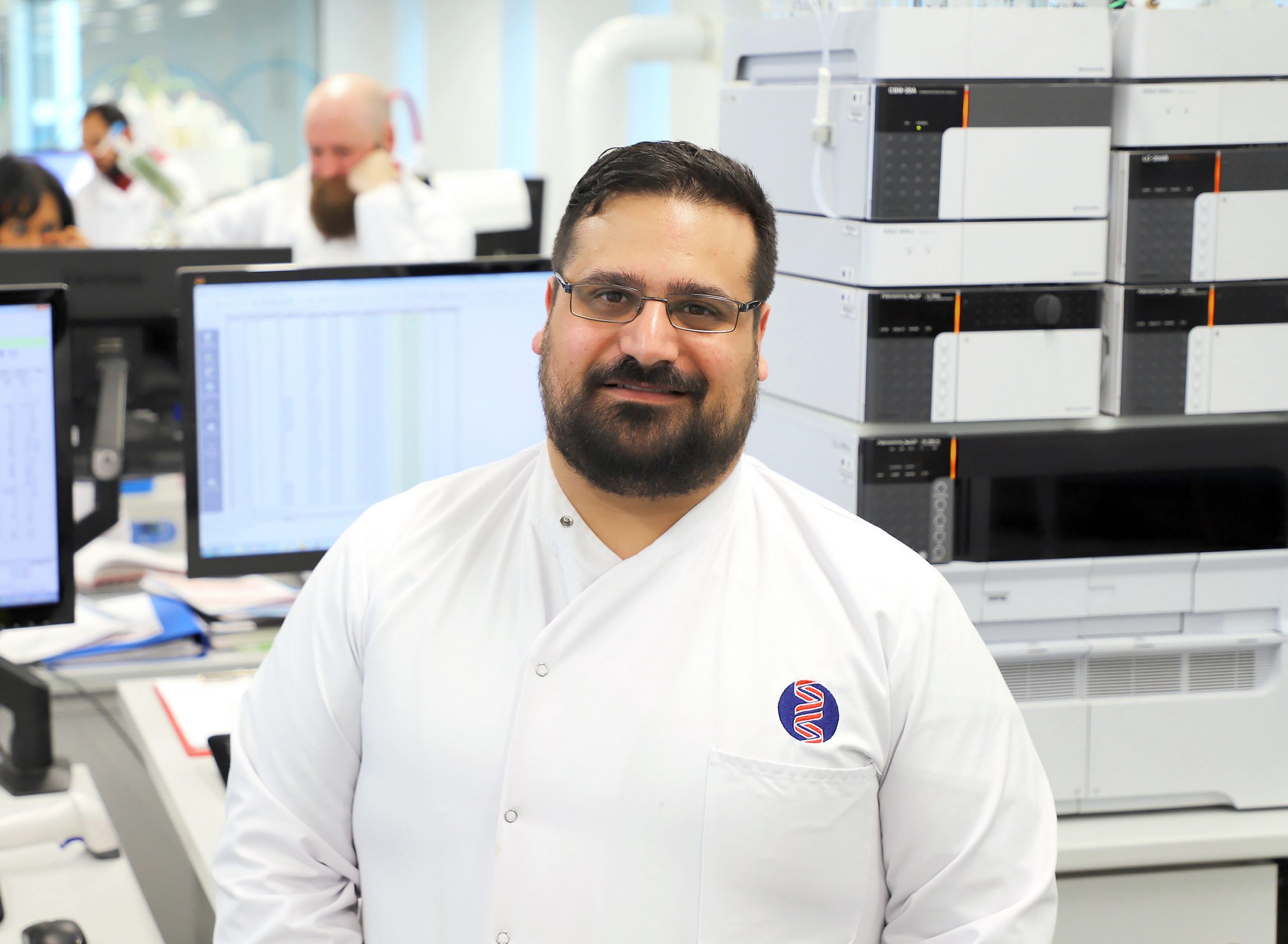 Rebecca Gorton
Senior Clinical Scientist
Rebecca is an important part of the Infection Sciences team and recently completed her PhD, studying the molecular diagnosis of Invasive fungal disease at UCL as part of the Chief Scientific Officer (CSO) NIHR scheme. This opportunity has enabled Rebecca to develop her own translational skills as well as the wider Mycology diagnostic service at HSL.
"My PhD focused on research that would translate to new approaches for the diagnosis of fungal infection. It gave me the opportunity to develop working relationship with many experts in the Mycology field. I was subsequently invited to lead an international group investigating Candida PCR with the fungal PCR initiative (FPCRI) and I am the secretary of the British society for medial mycology, two roles which I enjoy a lot."
John Zapata
Sample Reception Day Manager
John started as a cleaner at our 60 Whitfield Street location in 2011, and then progressed to a medical laboratory assistant. Shortly after learning the role and developing his skills within the organisation he was promoted into a supervisor post, exploring the internal opportunities to develop his management style. He was soon offered the deputy head of department role within Sample Reception. In June 2018, following a restructure within his department, John was promoted into the Sample Reception day manager post, and continues to lead and develop his department.
"One of our core values is to be 'enthusiastic about continuous improvement', it highlighted the importance to embrace change and it inspired me to continue to develop. After five years of hard work and dedication I have been given this great opportunity where I can contribute as part of the management team to the success of the company"