Sonic Healthcare 2022 Sustainability Report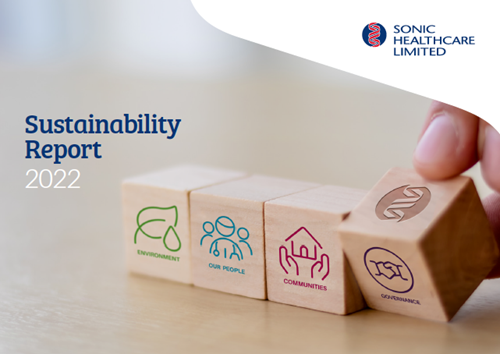 The Sonic Healthcare 2022 Sustainability Report highlights our commitment to sustainability and our work to achieve positive environmental, social and governance (ESG) outcomes.
The publication incorporates fundamental elements of our company, including corporate culture, commitment to staff and education, support of and contribution to local and disadvantaged communities and the steps we take to minimise our environmental impact including our commitment and pathway to net-zero.
Sonic Corporate Responsibility Report 2021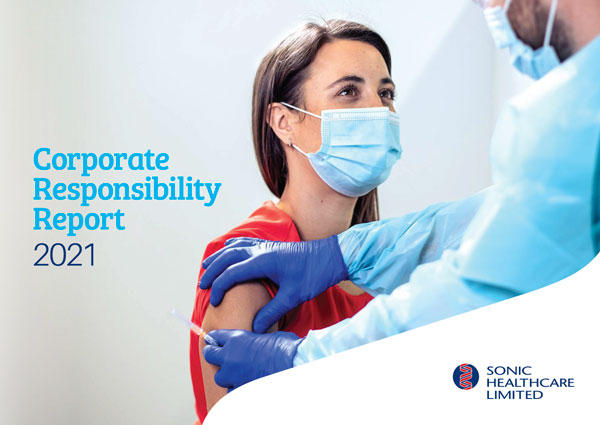 From our earliest inception, good citizenship has been an integral part of Sonic's corporate culture. 'Company conscience' and 'Respect for our people' are two of the five pillars of our Foundation Principles, and the commitment to these values extends from the Board of Directors through to our staff.
Our medical services touch the lives of millions of people either as patients, clinicians, employees, suppliers, investors or members of the communities that we serve. We strive to provide the best possible quality and service, and to deliver these as responsibly as we can.