About Health Services Laboratories
Health Services Laboratories (HSL) is a partnership between The Doctors Laboratory, Royal Free London NHS Foundation Trust (the Royal Free London) and University College London Hospitals NHS Foundation Trust (UCLH)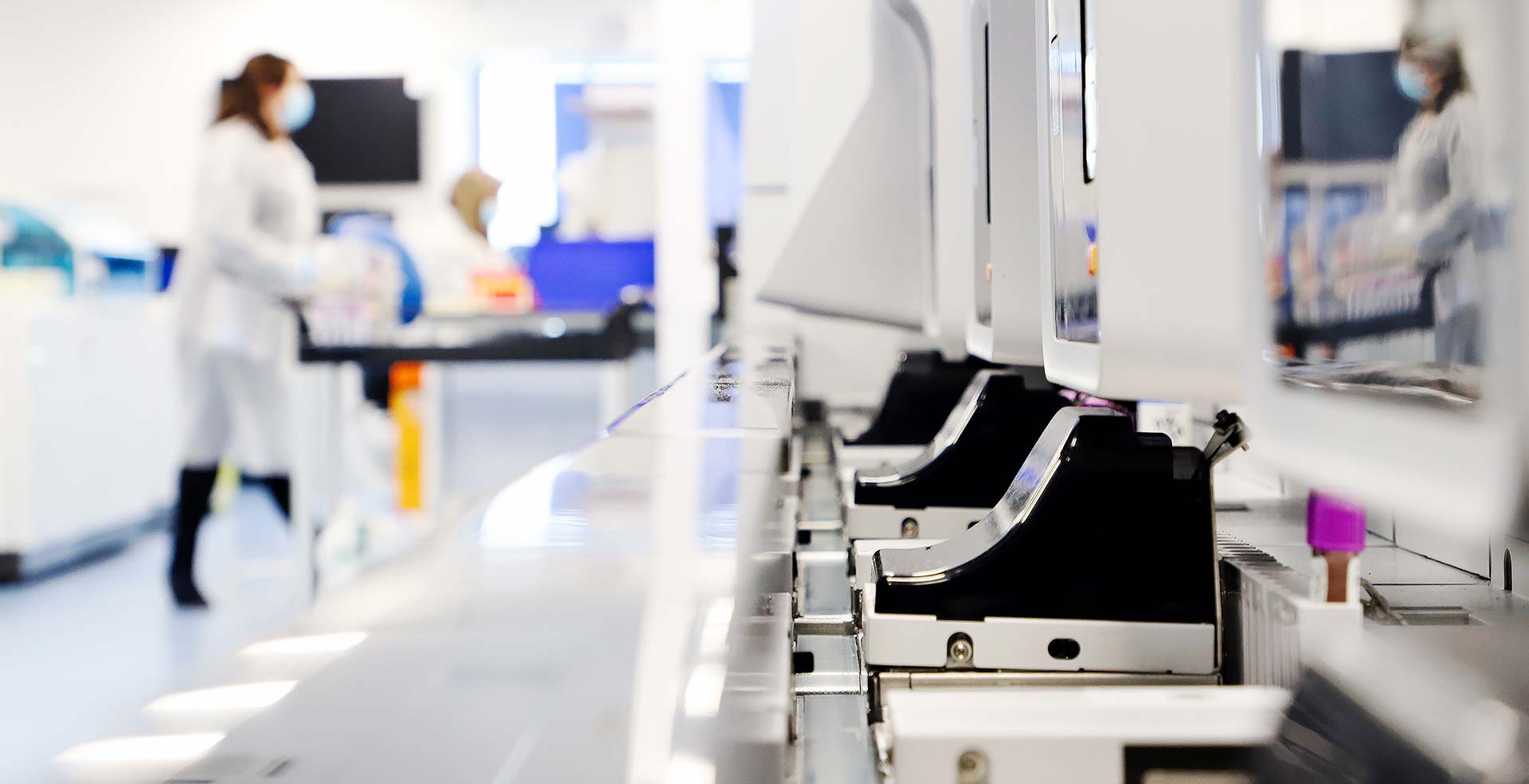 Our purpose is to deliver medically-led diagnostics, innovation, value and long-term investment to healthcare.
We combine The Doctors Laboratory's long standing, specialist pathology expertise with the Royal Free London and UCLH's internationally recognised heritage of continual research, development and academic excellence. We maintain rigorously high standards of quality, while also delivering efficiencies to healthcare through careful workforce planning, pioneering technology, and significant investment in infrastructure and IT.
Our laboratory within the Halo Building is located in the heart of London's globally renowned life sciences hub, 'Medcity', reflecting our ambition to provide an outstanding and transformational pathology service.
Our core values
Sonic's Core Values were created by our staff more than 20 years ago, and act as guiding principles for how we conduct ourselves as an organisation.
Our promise
Our aim is to develop and deliver a sustainable business that delivers quality and value for everyone we work with.
We recognise that this must be achieved in a responsible manner and are committed to ensuring our activities have a positive impact on both the communities in which we operate and the wider healthcare sector.
To achieve this we will:
play a key part in the development of healthcare in the UK. We will listen carefully to the requirements of NHS commissioners and the people they are commissioning for, and develop quality based solutions that reflect their needs;
engage with staff to ensure they are treated fairly, enable them to realise their full potential, and have an active role in developing the UK's clinical pathology workforce;
minimise any negative impact our business has on the environment. We have implemented a documented Environmental Management System based on the requirements of ISO 14001.