Dr Rachael Liebmann OBE
Group Medical Director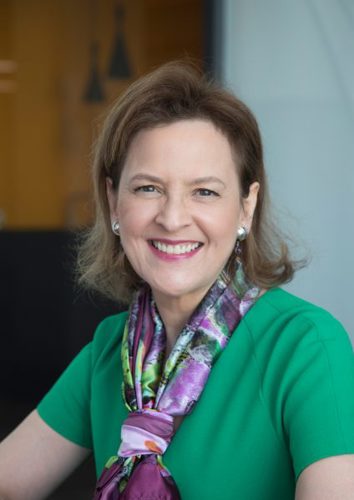 Dr Rachael Liebmann is a past vice president of the Royal College of Pathologists and a consultant breast histopathologist at Queen Victoria Hospital in Sussex, with 20 years' experience as an NHS consultant. She has held a number of senior roles in the recent past including membership of the South East Coast Clinical Senate Council, the Advisory Board of the Faculty of Medical Leadership and Management, and the Council of the Medical Women's Federation.
As well as chairing the London, Kent, Surrey and Sussex Speciality Training Committee, Rachael chaired the multidisciplinary Kent and Medway Cancer Network Breast Group for several years before being appointed Clinical Director of the Kent and Medway Pathology Network, with leadership of all pathology services for a population of 1.7 million. In 2011 she helped to establish RCPath Consulting, a provider of independent authoritative advice on pathology service and commissioning issues nationally.
In 2015 Rachael was shortlisted for Clinical Leader of the Year by HSJ. She was voted one of the world's 100 most influential pathologists in The Pathologist's 2015 and 2018 Power Lists. In 2017 Rachael was awarded the Royal College of Pathologists' Medal for distinguished service, the highest accolade the College can bestow on one of its Fellows. In the Birthday Honours of 2020 Rachael was awarded an OBE for her contribution to Pathology.
David Byrne
Chief Executive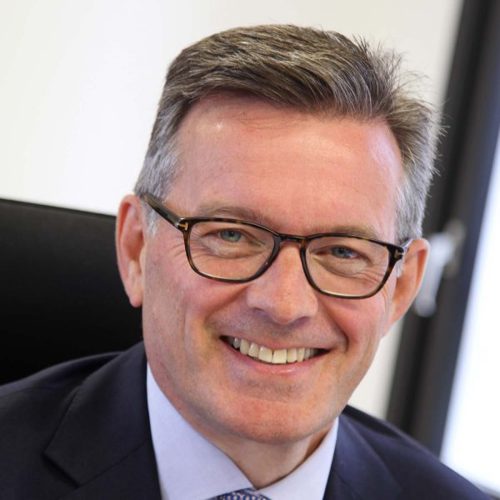 David qualified as an accountant in 1987 and following many years in a corporate finance advisory role he joined the boards of a number of healthcare and engineering companies.
He joined the board of The Doctors Laboratory 20 years ago as finance director and has been the chief executive for over 14 years. In 2015 he was appointed as chief executive of Health Services Laboratories and, together with its senior management team, oversaw the creation of one of Europe's largest and most innovative clinical laboratories.
David has formed and developed a number of businesses in the healthcare sector over the last 20 years and is a non-executive director of companies operating in a wide range of medical related businesses working in sectors such as clinical software, personalised medicine and biotechnology.
Dr Pratima Chowdary
Consultant Speciality Lead, Haemostasis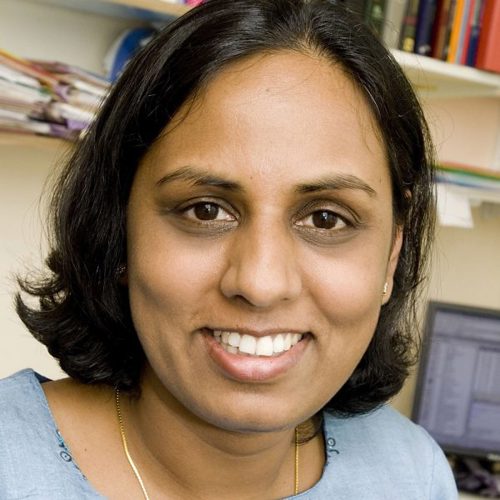 Dr Chowdary is co-centre director for the haemophilia centre and specialises in the management of adult patients with haemophilia and related bleeding disorders. She is also the coagulation lead for HSL London and serves as a treasurer for the United Kingdom Haemophilia Centre Doctors Organisation.
She gained her basic medical degree from Osmania Medical College in India and completed her haematology training in London. She has been a consultant haematologist for 10 years and is the lead for the adult haemophilia multidisciplinary team. Her major research interests include personalised management, musculoskeletal outcomes, and lab assays for monitoring of replacement therapy. She has been an investigator on multiple clinical trials of novel and extended half-life products in severe haemophilia. She has set up a biobank for the department and has a special interest in biomarkers for joint disease. She is a member of the UKHCDO working party on musculoskeletal issues in patients with haemophilia, and is a panel member for the National Institute for Health Research, Health Technology Assessment Programme.
Dr Chowdary is author or co-author of more than 30 journal articles and textbook chapters. She is a member of numerous professional societies including the International Society on Thrombosis and Haemostasis, British Society of Haemostasis and Thrombosis, European Association of Allied Bleeding disorders and the World Federation of Haemophilia.
Dr Keith Gomez
Head of Medical Training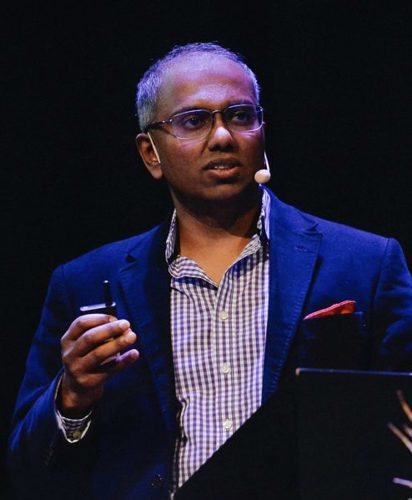 Dr Keith Gomez trained at St Thomas' Hospital Medical School, University of London, and graduated in 1992. After studying haematology in the North London training programme he joined the Haemostasis Research Group at the Medical Research Council in London. The primary area of research for his doctoral thesis was the development of models of tissue factor-initiated coagulation.
After award of his PhD Dr Gomez took up his current post as Consultant and Associate Professor in Haemostasis in the Haemophilia Centre and Thrombosis Unit at the Royal Free Hospital in London. His main research interests include the genetic basis of inherited disorders of coagulation, the diagnosis and management of platelet disorders and the clinical management of the rarer factor deficiencies.
Dr Gomez is the President of the British Society of Haemostasis and Thrombosis. He chairs the UKHCDO Genetics Working Party, the National Quality Assurance Advisory Panel for Haematology and the Haemostasis and Thrombosis Task Force for the British Society of Haematology. He is a co-chair of the ISTH SSC for Genomics in Thrombosis and Haemostasis.
Dr Rajeev Gupta
Consultant Speciality Lead, Heamatology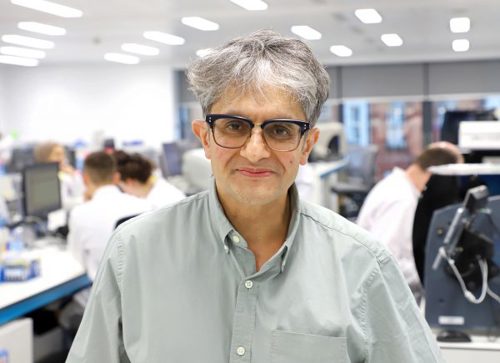 Dr Gupta is a consultant haematologist specialising in diagnostic haematology and treating patients with acute leukaemia admitted as inpatients. He is also a senior lecturer in haematology at the UCL Cancer Institute and his areas of research interest are haematopoietic stem cell biology and understanding cell state transitions in haematopoietic stem cells and how they impact cell fate decision making.
Tim Herriman
Group Laboratory Director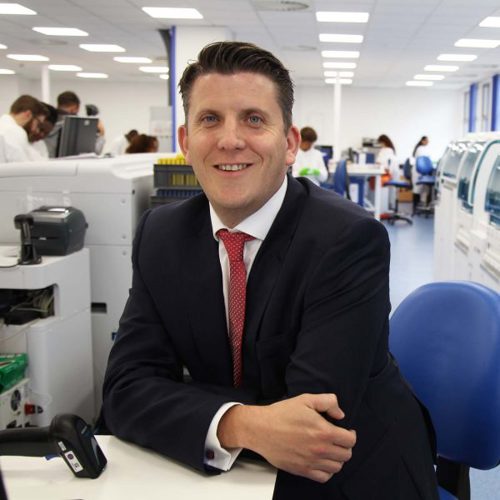 Tim trained as a Biomedical Scientist at King George Hospital before completing his masters in Haematology and Transfusion Medicine and moving to UCLH as a Senior Biomedical Scientist. He remained at UCLH, obtaining a scholarship for a Masters of Business Administration in 2005, and subsequently became the General Manager for the Haematology Department. He moved from UCLH to TDL in 2010 as the UK Operations Manager and was appointed the Group Laboratory Director in 2012.
Tim has since overseen the build and design of over 20 laboratories throughout the UK and has experience in integrating complex pathology services.
He is a Fellow of the Institute of Biomedical Scientists, retains his HCPC registration and is also a Chartered Scientist.
Dr Evangelia Mylona
Consultant Speciality Lead, Cytology
Dr Evangelia Mylona read medicine at the Medical School of University of Ioannina, Greece. She completed her postgraduate medical training in cellular pathology at AXEPA and Theagenio Anticancer Hospitals, Thessaloniki, Greece.
She is a consultant histopathologist with 15 years of international relevant professional experience in cellular pathology. Her main scientific interests are gynaecological and non-gynaecological cytology, bone marrow pathology, breast pathology and HIV pathology. She is actively involved with consultation groups for pathway specifications and was member of a technical group for pathway specification for breast cancer, London Cancer (April 2012 – October 2013). In collaboration with NHS Improvement, she has been the NMUH Project Clinical Lead for LEAN in Diagnostics: Learning how to achieve a seven day turnaround time in histopathology (September 2009-September 2010).
Evangelia has been a consultant histopathologist for North Middlesex University Hospital, NHS Trust, for 12 years.
Evangelia is also a published author in fiction, in English and Greek.
Dr Laura Nabarro
Consultant Speciality Lead, Parasitology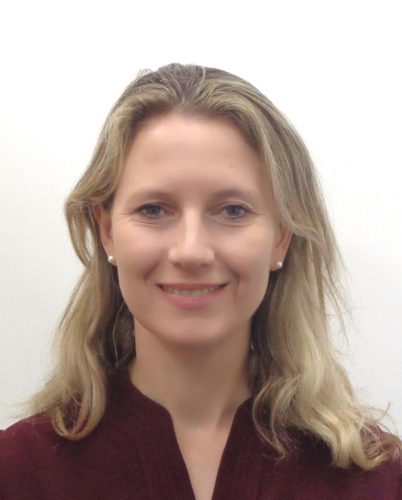 Dr Laura Nabarro trained at Imperial College, London before completing infectious disease and medical microbiology training at University College London Hospitals (UCLH) and St George's Hospital. Following the Diploma of Tropical Medicine and Hygiene (DTM&H), she became fascinated by parasites and undertook additional training in laboratory and clinical parasitology and tropical medicine at The Hospital for Tropical Diseases London, Public Health England and Christian Medical College, Vellore, India. Laura developed research interests in cystic echinococcosis and giardiasis with local and international collaborations.
As Clinical Parasitologist at the Hospital for Tropical Diseases, UCLH, Laura leads the diagnostic parasitology service and manages patients with a broad range of parasitic infections including echinococcosis (hydatid disease), cysticercosis and malaria. She leads the echinococcus and neuroparasitology multidisciplinary teams which receive referrals from all over the UK. Laura believes that the laboratory is an essential and often under-recognised part of patient outcome and experience and is passionate about ensuring that patients in the UK have access to the best available diagnostics for parasitic infections.
Dr Devaki Nair
Consultant Speciality Lead, Clinical Biochemistry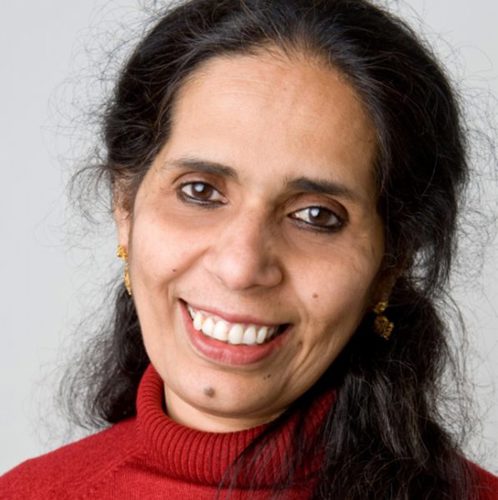 Dr Devaki Nair was appointed as a consultant chemical pathologist hon senior lecturer in clinical biochemistry in 2002. She qualified from Madras Medical College India and completed her post graduate studies at the Royal Free Hospital.
Dr Nair is the clinical lead for lipids and cardiovascular risk prevention at the Royal Free Hospital. Her special interests include familial hyperlipidaemia or hyperlipidaemia of genetic origin. She runs a dedicated cardiovascular risk prevention clinic for antiretroviral drug induced hyperlipidaemia. She is the recipient of the innovation fund and set up cardiovascular clinics in a faith based setting ie. in the Bangladeshi community centre as well as holder of the Pfizer Foundation award for setting up screening clinics in the Hindu temples in North London.
Dr Devi Nair was also an investigator for the Department of Health funded study on familial hypercholesterolaemia (FH) and she has extensive experience in management of FH and its diagnosis with genetic screening. She received funding from HEART UK, the cholesterol charity, for setting up the family support centre for London for people with inherited hyperlipidaemia. Recently she received a BHF grant to support two specialist nurses in the community for cascade testing. Dr Nair is the director for the Supra regional services for cardiac biomarkers based at the Royal Free Hospital. Her research interest includes FH and CVD risk factors in South Asians.
Dr Nair is the training programme director and chair of Training Programme Management Committee for chemical pathology and metabolic medicine for UCLP. She has a keen interest in training and has been involved in setting up a basic skills course in laboratory medicine over the past three years to encourage multi-professional training and development in clinical biochemistry.
Professor Michael Patton
Consultant Speciality Lead, Genetics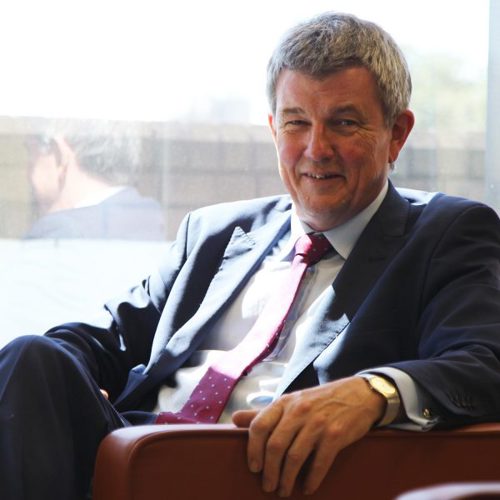 Professor Michael Patton trained in medicine at the Universities of Edinburgh and Cambridge. After specialising in Medical Genetics, he established the South West Thames Regional Genetics Service covering SW London, Surrey and West Sussex. He was also Head of the Academic Unit of Medical Genetics at St Georges. His research interests are malformation syndromes and gene mapping. He has published over 200 peer reviewed publications and contributed the identification of 10 genes.
Michael is Medical Director and a Founder of the Newlife Foundation for Disabled Children. This charity is now the largest non-governmental provider of disability equipment for children in the UK and has also funded over £15m of medical research including the Newlife Birth Defects Research Centre at the Institute of Child Heath (University College London).
Dr Alan Ramsay
Consultant Speciality Lead, Histopathology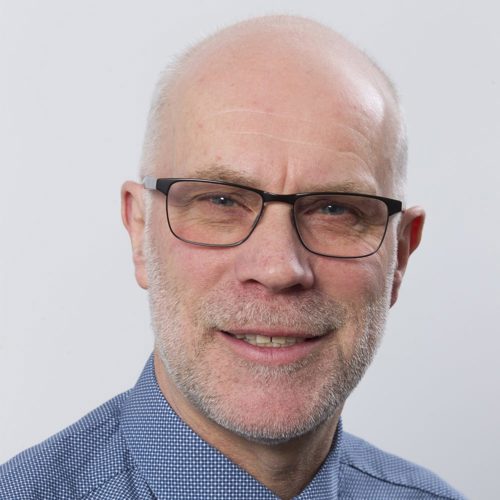 Dr Alan Ramsay studied medicine and trained in pathology at University College London. He took up his first consultant post at Southampton in 1987, where he pursued interests in haematopathology and audit. He gained an MD in the field of pathology audit while at Southampton. In 1997 he moved to Great Ormond Street Hospital and worked in paediatric pathology before returning to University College London in 2005 to fully specialise in haematopathology. Dr Ramsay has served as Secretary and President of the British Lymphoma Pathology Group and as specialist advisor in lymphoreticular pathology to the Royal College of Pathologists. He has been an elected member of the PathSoc Council and has represented PathSoc on the RCPath Specialist Advisory Committee for Cellular Pathology. Dr Ramsay has co-written RCPath lymphoma datasets and tissue pathways documents and has published widely in the field of haematopathology. He has been the clinical lead for cellular pathology at UCLH since 2009, taking the department through several iterations of CPA accreditation, the DoH LEAN project, the CareUK external contract, the establishment of the SIHMDS and the development of the public/private joint venture that has become HSL.
Dr Mallika Sekhar
Consultant Speciality Lead, Blood Transfusion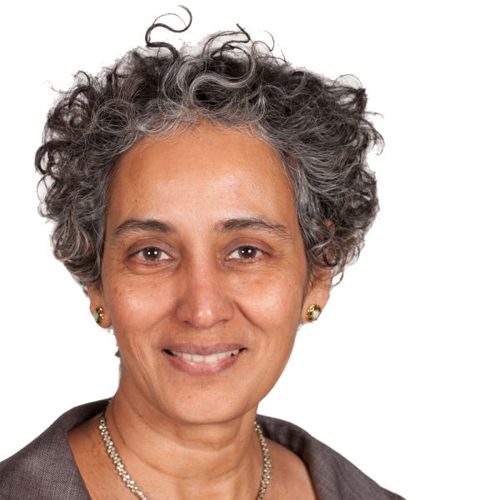 Dr Mallika Sekhar is a consultant haematologist and honorary senior lecturer at UCL specialising in myeloproliferative diseases across University College London Hospital and Royal Free Hospital with a special interest in patients with myeloproliferative diseases leading to vascular thrombosis. Her other specialist areas include acute leukaemia and transfusion medicine. She has contributed to national guidelines in these areas through the British Committee for Standards in Haematology and SaBTO and was a member of the clinical expert panel on the Pathology Modernisation initiative for London. She is the lead for undergraduate education in haematology at the Royal Free campus.
She qualified from University of Bombay, Mumbai, India with MBBS and then MD in Medicine and Therapeutics; following this she trained in haematology at Christian Medical College, South India for a year before moving to the UK where she completed her training in haematology and stem cell transplant. Following a year of research in haematopoietic stem cells she was appointed as consultant haematologist in 1995, initially at West Middlesex Hospital and moved to the Royal Free Hospital in 2011. Since 2015 she has been working across UCLH and RFH.
Professor Suranjith Seneviratne
Consultant Speciality Lead, Immunology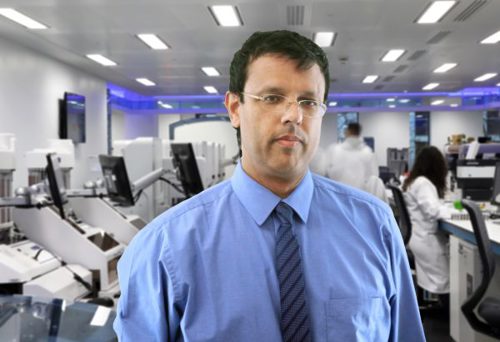 is currently at the Institute of Immunity and Transplantation, Royal Free Hospital and University College London, UK and the Department of Surgery, Faculty of Medicine, University of Colombo, Sri Lanka.
He completed his basic Medical Degree at the Faculty of Medicine, University of Colombo with First Class Honours, eight distinctions and ten Gold medals and was placed first in his year. He completed his MD in Internal Medicine at the University of Colombo and trained in Clinical Immunology and Allergy at the John Radcliffe Hospital in Oxford.
He completed a Doctor of Philosophy in Molecular Medicine at the Weatherall Institute of Molecular Medicine, University of Oxford as a Commonwealth Scholar.
So far, he has authored 225 journal publications and has published in Journals such as: Science, Nature Medicine, Blood, American Journal of Medical Genetics, American Journal of Human Genetics, Journal of Experimental Medicine and Journal of Allergy and Clinical Immunology. Professor Seneviratne is an International expert in Allergic/Mast Cell disorders, Immunodeficiency, Autoimmune disorders and Immunogenetics. He is the Director of the Centre for Mast Cell Disorders and the President of the UK-Sri Lanka Immunology Foundation, an organisation that contributes to Immunology, Allergy and Immunogenetics education in Sri Lanka.
Dr Gee Yen Shin
Clinical Speciality Lead, Virology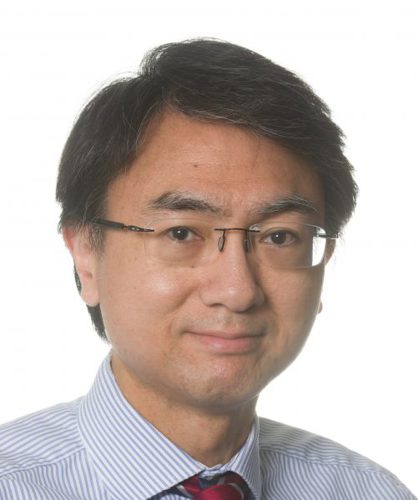 Dr Shin is a consultant virologist at UCLH with interests in emerging infectious diseases, infection prevention and control, public health, global health and medical ethics.
Dr Shin is the HSL clinical specialty lead for virology. As such, he works with HSL virology laboratory colleagues, virologists and microbiologists at UCLH, the Royal Free Hospital, Barnet & Chase Farm Hospitals and North Middlesex University Hospital to ensure the delivery of a modern, effective, efficient virology diagnostic service for these NHS Trusts.
He is a member of the UCLH Trust infection control committee, a Caldicott guardian at UCLH and joint acting director of infection prevention and control (DIPC).
Dr Robin Smith
Consultant Speciality Lead, Microbiology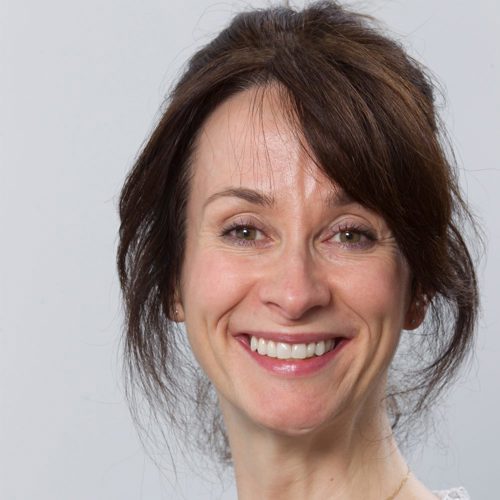 Dr Robin Smith trained in medicine at The United Medical and Dental Schools of Guy's and St Thomas'. She was drawn to microbiology as a discipline spanning all medical specialties and affecting the whole population, during a time of emerging antibiotic resistance and increasing recognition of the importance of infection prevention and control.
After specialty training, she joined the Royal Free Hospital as a microbiology consultant in 2005, becoming clinical lead for Microbiology in 2014. She has specialist interests in infection prevention and control, microbiology diagnostics and sexually-transmitted infection.
She is an honorary senior lecturer for UCL Medical School, involved in undergraduate medical student teaching and is module lead for a postgraduate MSc in Healthcare Associated Infection Control.
As a microbiology consultant, she spends a lot of her time liaising between the laboratory and the patient; advising doctors on how best to investigate for infection, as well as treating patients on the basis of laboratory results. As a consequence, she strongly believes that world-class diagnostics are fundamental to the patient experience and outcome.