Lord Carter of Coles
Chairman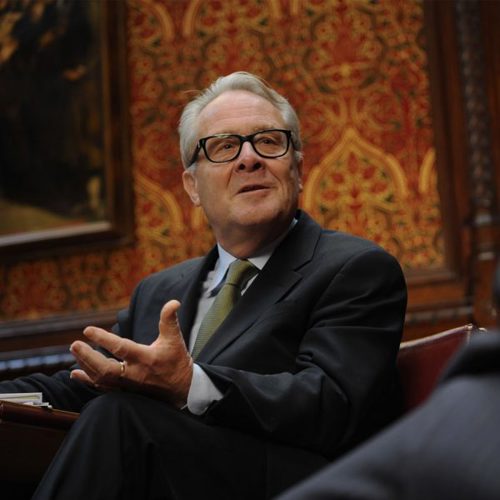 Patrick has pursued a successful career in business and in public service.
He was educated at Brentwood School and, after receiving a degree in Economics from Durham University, Patrick joined an investment bank. What followed is a career creating, developing and selling businesses. He founded Westminster Health Care in 1985 which he built into a leading provider of care to both the private and public sectors in the UK. Westminster Health Care was sold in 1999. Today, Patrick is an active private investor and director of companies in the fields of healthcare, information technology and insurance. He was made a Life Peer in 2004.
He was chair of Sport England from 2002 to 2006, board member of the London 2012 Olympic bid, Chair of the Home Office Audit Committee, a Member of HM Treasury's Productivity Panel, a non-executive member of the Prisons Board, a member of the NHS Efficiency and Reform Board and NED of NHS Improvement.
Patrick has chaired a number of challenging Government reviews including Criminal Records Bureau, Offender Management, the Procurement of Legal Aid, Commonwealth Games 2002, The English National Stadium (Wembley), National Athletics, Public Diplomacy and Pathology Services. Most recently, he has joined the Public Services Committee and Horticultural Sector Committee in the House of Lords.
David Byrne
Chief Executive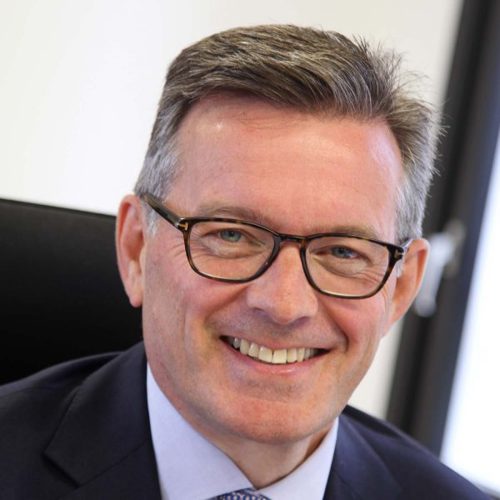 David qualified as an accountant in 1987 and following many years in a corporate finance advisory role he joined the boards of a number of healthcare and engineering companies.
He joined the board of The Doctors Laboratory 20 years ago as finance director and has been the chief executive for over 14 years. In 2015 he was appointed as chief executive of Health Services Laboratories and, together with its senior management team, oversaw the creation of one of Europe's largest and most innovative clinical laboratories.
David has formed and developed a number of businesses in the healthcare sector over the last 20 years and is a non-executive director of companies operating in a wide range of medical related businesses working in sectors such as clinical software, personalised medicine and biotechnology.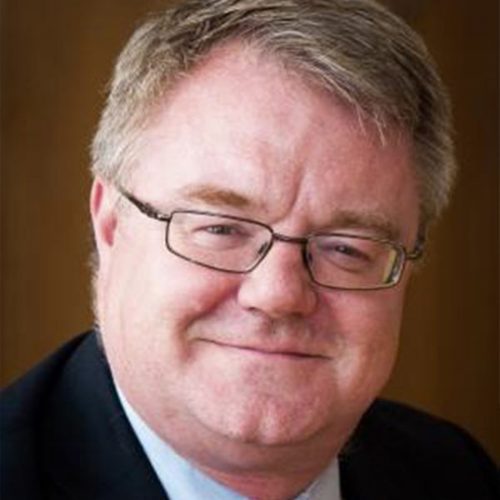 Mike has over 20 years' experience at board level, both in the private and public sector. He is currently Commercial Finance Director at the Royal Free London NHS FT. Previously, Mike was Director of Finance at the London Ambulance Service and Group Finance Director for UPS Logistics Group EMEA.
Mike is a qualified accountant and a fellow of both CIMA and the Chartered Institute of Logistics (CLT). He is a graduate of University College Cork. Mike currently also sits on the board of Royal Free Property Services Ltd as well as on the boards of the London Procurement Partnership (LPP) and Partner Procurement Service (PPS).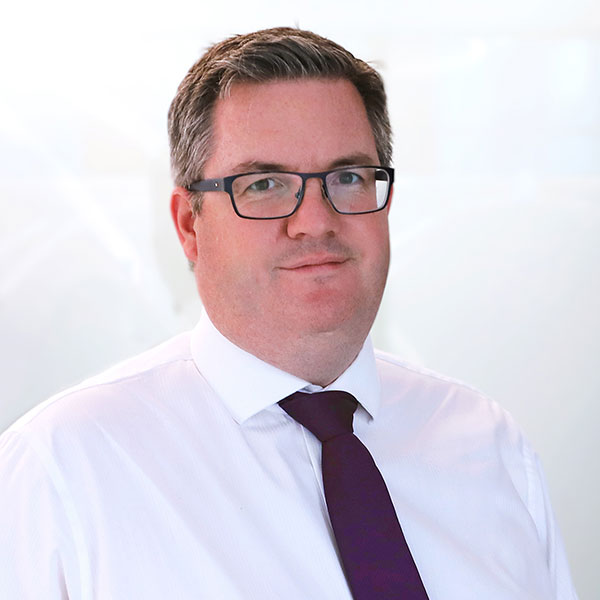 Dominic has been working in and with the NHS for over 25 years and is now the Director of Commercial and Contract Management at UCLH NHS Foundation Trust. Previously he was Deputy Director of Finance at UCLH. Dominic studied politics at the University of Sheffield and is a Chartered Public Finance Accountant having been an NHS Graduate Trainee. He subsequently worked at the Royal Brompton and Barts Health before 10 years working in corporate finance at Deloitte.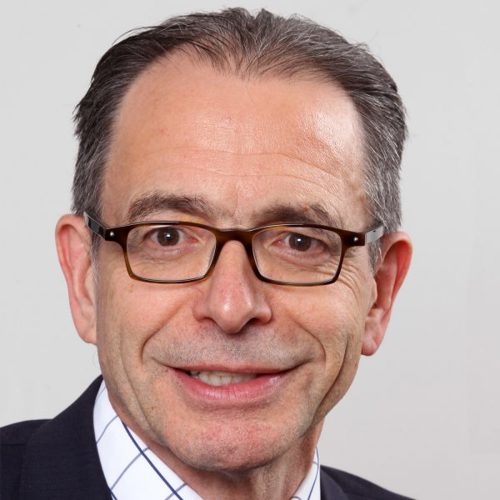 Mike Foster is a highly experienced executive director with wide ranging experience of NHS financial and general management. A former Finance Director and Deputy Chief Executive of University College London Hospitals (UCLH), one of the largest and most complex trusts across the NHS, Mike has acquired a very significant portfolio of experience and expertise in major Acute Teaching Hospital/Foundation Trust, Strategic Health Authority, Commissioning and Primary Care settings across the NHS. He has a special interest in governance, risk management and board assurance.
Mike is a qualified accountant and a fellow of the Chartered Institute of Management Accountants.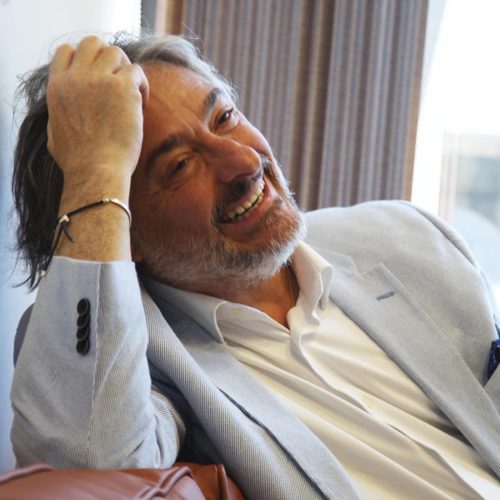 Vanya Gant is an academic clinician with a PhD in Cellular Immunology. He is qualified in Mi-crobiology and Infectious Diseases and was Divisional Clinical Director for Infection at UCLH, having also led UCLH Pathology for several years and contributed to the core concepts, values and delivery of HSL.
He continues to provide the clinical infection service for UCLH's large haematological malignan-cy division and continues to support research, innovation and strategic development at the in-terface between UCLH Trust and HSL Pathology.
He co-authored a book on Artificial Neural Networks in clinical medicine, was principal clinical investigator for the development of a novel, now commercially successful "sample in/answer out" bacterial/viral detection platform and is co-principal investigator for an NIHR Programme grant on the impact of rapid diagnostics on antimicrobial stewardship. He has a keen interest in industry pull through from academic innovation and has advised the UK's Technology Strategy Board (now Innovate UK) and more recently several large academic research consortia in the UK and abroad. He founded and directs two infection management companies.
He is particularly proud of contributing to the development of the UK's Find and Treat service, a unique mix of mobile diagnostics and innovative healthcare delivery for the UK's poorest, and of being a trustee for the Pathway Charity for the Homeless.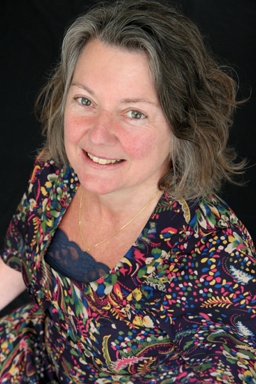 Dr Jane Hawdon studied medicine at the universities of Cambridge and Newcastle upon Tyne and was awarded PhD at Newcastle for research into neonatal metabolic adaptation, a topic on which she has written and lectured widely.
Dr Hawdon is currently a medical director, responsible officer and consultant neonatologist at Royal Free London NHS Foundation Trust. She has previously held consultant and clinical leadership posts at University College London Hospitals NHS Foundation Trust and Barts Health NHS Trust, and regional and national educational roles.
Dr Hawdon is a member of the board of trustees of Noah's Ark Children's Hospice and a school governor. She has been member of the Independent Reconfiguration Panel, NICE guideline development groups, and the board of trustees of the charity Bliss She has chaired the neonatal hypoglycaemia working group of the NHS Improvement Patient Safety programme and was the neonatal clinical lead for the National Maternity and Perinatal Audit (HQIP programme). She is a qualified coach and facilitator.
Dr Rachael Liebmann OBE
Group Medical Director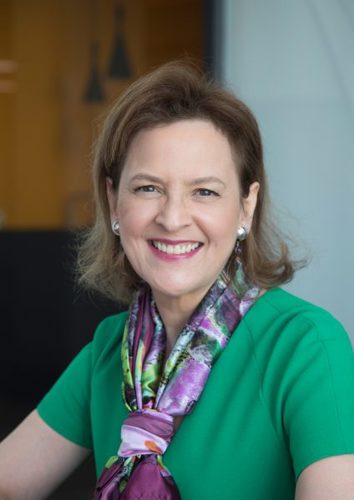 Dr Rachael Liebmann is a past vice president of the Royal College of Pathologists and a consultant breast histopathologist at Queen Victoria Hospital in Sussex, with 20 years' experience as an NHS consultant. She has held a number of senior roles in the recent past including membership of the South East Coast Clinical Senate Council, the Advisory Board of the Faculty of Medical Leadership and Management, and the Council of the Medical Women's Federation.
As well as chairing the London, Kent, Surrey and Sussex Speciality Training Committee, Rachael chaired the multidisciplinary Kent and Medway Cancer Network Breast Group for several years before being appointed Clinical Director of the Kent and Medway Pathology Network, with leadership of all pathology services for a population of 1.7 million. In 2011 she helped to establish RCPath Consulting, a provider of independent authoritative advice on pathology service and commissioning issues nationally.
In 2015 Rachael was shortlisted for Clinical Leader of the Year by HSJ. She was voted one of the world's 100 most influential pathologists in The Pathologist's 2015 and 2018 Power Lists. In 2017 Rachael was awarded the Royal College of Pathologists' Medal for distinguished service, the highest accolade the College can bestow on one of its Fellows. In the Birthday Honours of 2020 Rachael was awarded an OBE for her contribution to Pathology.
Dr Raymond Prudo
Director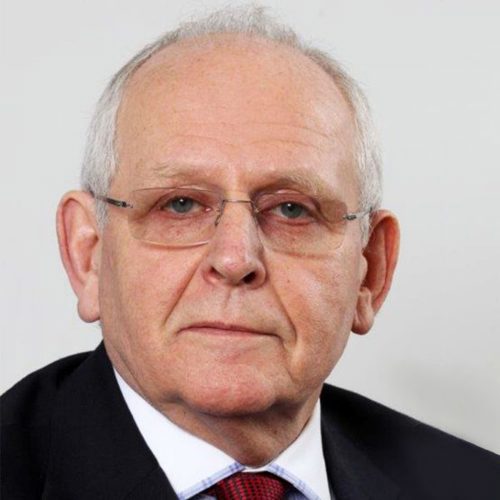 Dr Ray Prudo qualified in medicine at Guy's Hospital, London University, with post-graduate training at the Maudsley and Bethlem Hospital School and the Institute of Psychiatry, London.
Dr Prudo is the co-founder of The Doctors' Laboratory, past CEO and its Chairman since 2002. Since 2015 he has also been a Director of Health Services Laboratories. Dr. Prudo has been an active investor and developer of healthcare companies for 25 years. He is also Chairman of a number of other companies in biotechnology, electronic clinical support management systems and health informatics. Dr. Prudo holds an MBBS from the University of London, and an FRCP(C) from the Royal College of Physicians and Surgeons of Canada.
Nick Read
Chief Financial Officer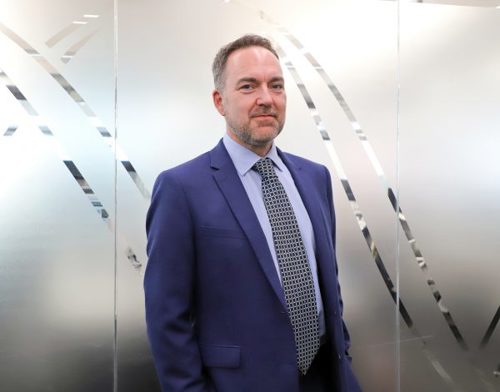 Nick is a Chartered Accountant who qualified with Deloitte in London. His career has been focused on change and transformation in finance, with an emphasis on digitisation and team development. Nick's career has covered many sectors and geographies, from media, publishing, property and veterinary care in the UK and Europe, to IT, healthcare and construction in the Asia Pacific region.
This enables him to bring a focus to driving best practice and coaching the team in their professional development goals, as well as ensuring that finance processes have the lowest resource imposition possible on the business and the end customer.
Nick firmly believes in the finance function providing solid commercial analysis to the business to support informed decision-making at all levels, and works with his team to develop their skills in this area.